Democratic Debate Recap: Clinton 'Opened the Door for her Critics,' Remains the Frontrunner
Gabriella Schwarz / November 15, 2015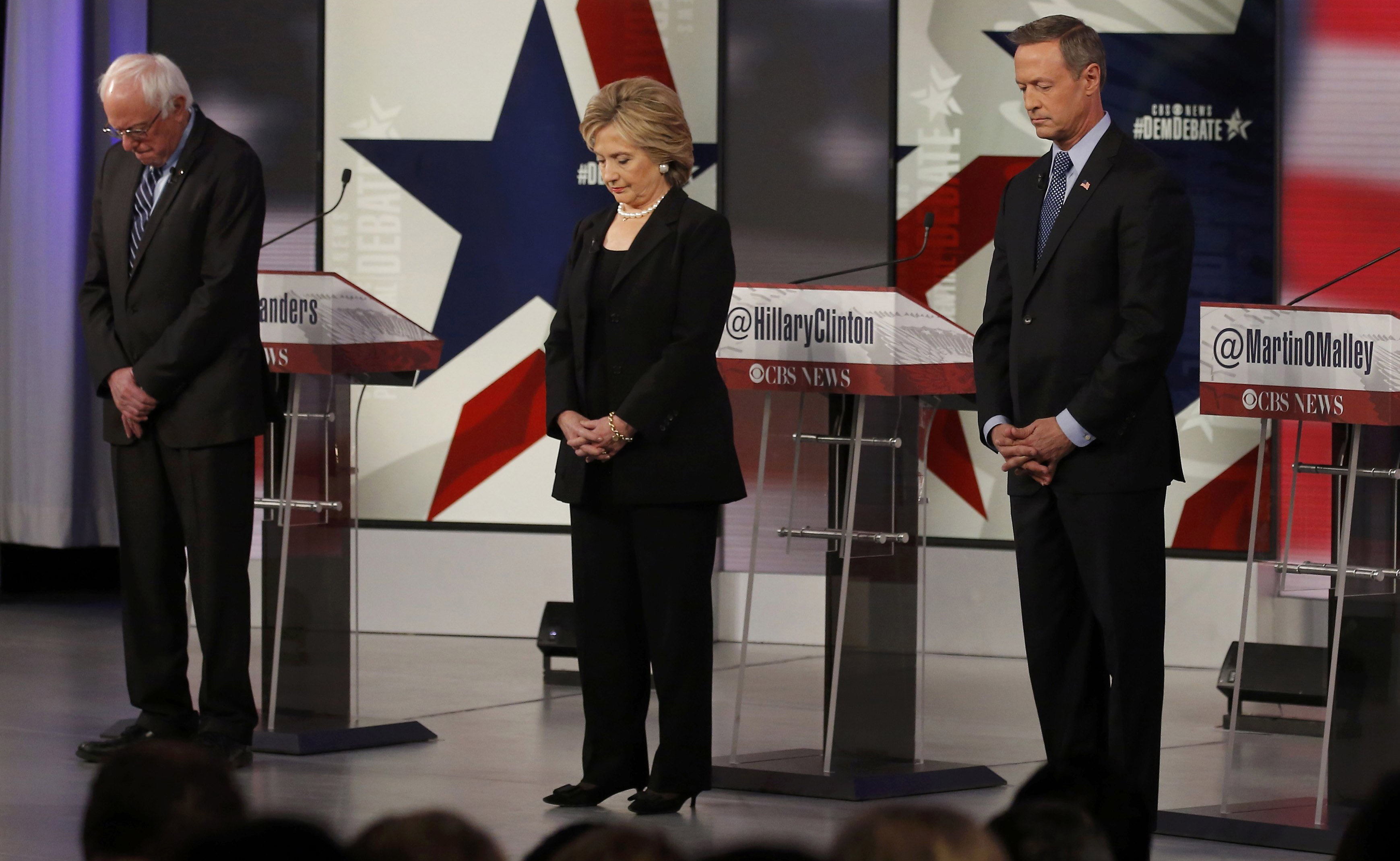 The tragic attacks in Paris surrounded the second Democratic presidential debate Saturday night that focused on terrorism, foreign policy, the economy and Wall Street, among other topics. CNN Politics Executive Editor Mark Preston analyzes the candidates' performances and what they will mean in the race going forward.
Who was most helped by the debate?
Martin O'Malley had a good night, but in a debate where the front runner didn't make any major mistakes there will not be any real shift in the state of the race. Public polling will show in the coming weeks that Hillary Clinton will remain in first place, followed by Bernie Sanders, with O'Malley barely hanging on in third place.
Who was most hurt by the debate?
Hillary Clinton did herself no favors by claiming that her support from Wall Street was a result of her response to the September 11 attacks (Clinton was a U.S. senator at the time). Does anyone really believe that? Clinton also opened the door for her critics to question her age when she said "I come from the 60's. " It allowed her rivals to set up a generational contrast with the former Secretary of State. It took Marco Rubio's campaign (Communications Director Alex Conant) very little time to seize on the comment on a Twitter message: "Debate recap: Clinton: "I come from the 60s, a long time ago." Marco: "This election is about the future."
Rubio is in his mid-forties.
Also, Bernie Sanders had the chance to demonstrate he has the fortitude to be commander in chief in his opening statement. But the Vermont senator chose not to use this time to help silence any skeptics/critics on this issue. It was by no means a fatal mistake for Sanders, but it was a missed opportunity.
How do you think the attacks in Paris and/or terror will impact the race going forward? Will that impact be long lasting?
The attacks in Paris were devastating and emphasized that everyone is at risk of being a victim of terrorism. In the short term, there will be a greater emphasis on the subject of terrorism and how the candidates would address it if elected president. But this is just one of many subjects and moments that will help define a presidential race that won't be decided until 12 months from now.
In what ways are Sanders' and O'Malley's candidacies impacting the race Clinton is running?
Hillary Clinton, no doubt, has had to steer her policy positions to the more liberal side of the ideological spectrum. We have seen that in terms of the environment (She was once a vocal advocate of the Keystone Pipeline – but now opposes it) and favors giving driver's licenses to undocumented workers (she once opposed it), among other things. It is a risky bet on her part to do so. She needs to be embraced by the "Left" to win the primary, but not be seen as so liberal as to alienate independent voters in the general election if she is her party's nominee. If Bernie Sanders and Martin O'Malley do not win the nomination–each will still be credited with forcing Clinton to be more willing to embrace liberal policy positions.
Will issues of leadership and experience play a different role in this election than they have previously?
Leadership and experience have always played a role in presidential elections. But voters have proven in recent years that they are willing to look at candidates with shorter résumés, if they think that candidate makes a compelling case that he/she has the vision to lead the country. Look no further than Barack Obama, who served in the U.S. Senate before being elected president. In this election, there are several first term U.S. senators seeking the GOP nomination: Marco Rubio, Ted Cruz and Rand Paul. All will be making the case that they have a plan–one that is not knotted up in stale Washington-influenced muck–to help address the most pressing domestic and foreign policy issues facing the nation.
Read more about the debates and polling from this election cycle in CNN's Flipboard Magazine and keep up with the candidates and issues in 2016 Election Central.
~GabyS is reading Contenders, Revealed: Bernie Sanders
GET FLIPBOARD ON:
iOS / ANDROID / WINDOWS / WEB
FOLLOW US ON:
FLIPBOARD / TWITTER / INSTAGRAM / FACEBOOK / GOOGLE+ / TUMBLR / YOUTUBE / SOUNDCLOUD / PINTEREST / MEDIUM