Daily Edition Top 10 (Week of January 4, 2016)
Gabriella Schwarz / January 9, 2016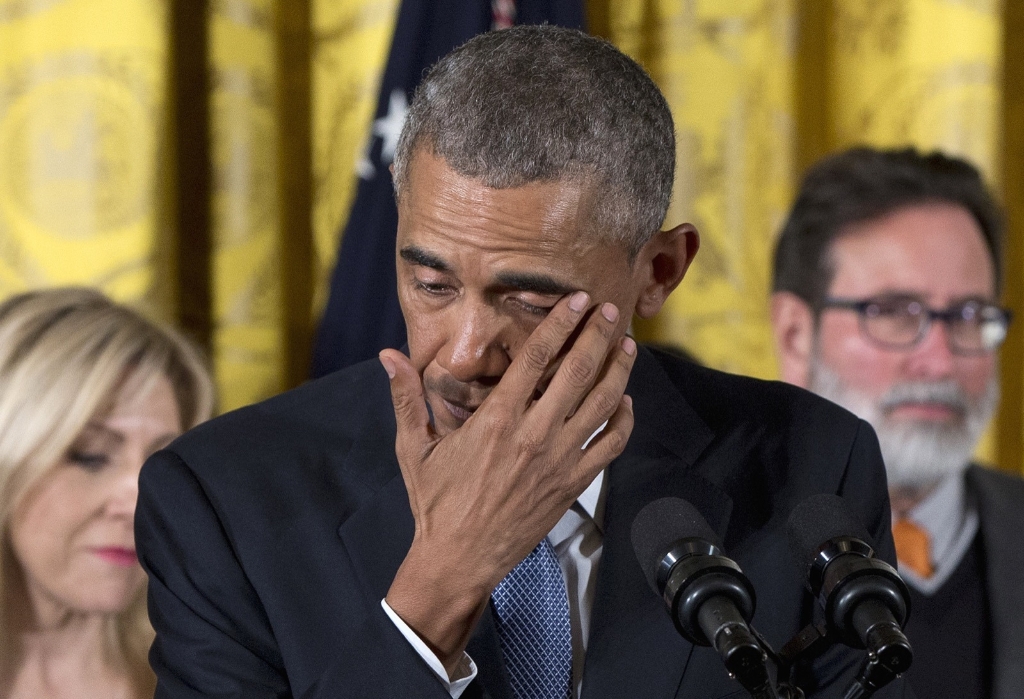 The news this week was dramatic—from North Korea's claims about a nuclear test, to the height of innovation at CES and a volatile international stock market. Read some of the week's biggest stories from The Daily Edition.
1. North Korea's Nuclear Test Triggers Warning From South Korea—NBC News, Stella Kim, Cassandra Vinograd and Huileng Tan
Top line: "North Korea said Wednesday that it had successfully tested an H-bomb, setting off alarm bells over the country's nuclear capabilities and waves of condemnation around the world.
Great skepticism has greeted the announcement — the White House said that an initial analysis of the event was "not consistent" with claims of a successful hydrogen bomb test — but it nonetheless set diplomatic channels abuzz."
Topic to follow: North Korea
2. Best of CES 2016—Mashable
Topic to follow: CES
3. Tribe to protesters occupying Oregon wildlife refuge: 'We were here first … get the hell out'—The Washington Post, Sarah Kaplan
Top line: "The area that is now the refuge was once their wintering grounds, but the Paiute were restricted to a reservation in 1868 after signing a treaty that would guarantee them federal recognition and protection from encroaching white settlers. Over time, that land allotment became even smaller, until the central Oregon Paiute were confined to a few thousand acres along what is now Highway 20 — the Burns Paiute Indian Reservation. As the anti-government protesters dug in for their fifth day at the wildlife refuge, insisting that they would leave only once the land had been 'returned to its rightful owners,' the Burns Paiute council convened at its tribal offices 30 minutes away. They all had one, angry question on their minds: Who exactly did the occupiers think those 'rightful owners' might be?"
Topic to follow: Oregon
4. Tearful Obama Outlines Steps to Curb Gun Deaths—The New York Times, Eric Lichtblau and Michael D. Shear
Top line: "A number of the executive actions he plans are only suggested "guidance" for federal agencies, not binding regulations. They were framed mostly as clarifying and enforcing existing law, not expanding it. And many of those measures rely on hefty funding increases that a Republican-led Congress is almost certain to reject. Among other measures, the plan aims to better define who should be licensed as a gun dealer and thus be required to conduct background checks on customers to weed out prohibited buyers."
Topic to follow: Gun Control
5. How Saudi Arabia's Spat With Iran Affects the U.S.—Time, Justin Worland
Top line: "After Saudi Arabia executed 47 people last week, including a prominent Shiite cleric, Iran responded by allowing protesters to attack the Saudi embassy. Since then the relationship has only deteriorated, with various Sunni allies joining Saudi Arabia in breaking ties with the Shi'ite powerhouse."
Topic to follow: Iran
6. China stocks plunge, triggering another market halt—Los Angeles Times, Julie Makinen
Top line: "China's trading day was just getting underway Thursday for stockbroker Yang Xu when the markets lurched to a halt 13 minutes after their 9:30 a.m. opening…making Thursday the shortest trading day ever in China. To make matters worse, it was the second time in four days that Chinese markets shuttered early because of price plunges; Monday's trading day was also curtailed. And just as happened Monday, the sell-off spread around the world. The Dow Jones industrial average tumbled nearly 400 points, or about 2.3%, on Thursday. The Standard & Poor's 500 index sustained a similar percentage drop, and key stock indexes across Europe also fell."
Topic to follow: China
7. U.S. adds 2.65 million jobs in 2015 for 2nd best year since 1999—CNN Money, Patrick Gillespie
Top line: "American employers added 292,000 jobs in December. Economists surveyed by CNNMoney predicted 211,000 jobs would be added. For all of 2015, the economy added 2.65 million jobs, the second best year of jobs gains since 1999."
Topic to follow: World Economy
8. Drug lord 'El Chapo' recaptured, Mexican president says—Chicago Tribune
Top line: "The world's most-wanted drug lord was captured for a third time in a daring raid Friday by Mexican marines, six months after he tunneled out of a maximum security prison in a made-for-Hollywood escape that deeply embarrassed the government and strained ties with the United States."
Topic to follow: Mexico
9. Charlie Hebdo anniversary: Paris police shoot man dead—BBC
Top line: "French police have shot dead a man who was apparently trying to attack a police station on the anniversary of the Charlie Hebdo attacks. The suspect was carrying a meat cleaver and wearing a dummy suicide vest. A piece of paper found on his body 'pledged allegiance' to so-called Islamic State and vowed revenge for French 'attacks in Syria'…"
Top line: Paris
10. Golden Globe movies predictions: Who will win?—Entertainment Weekly, Nicole Sperling
Topic to follow: Golden Globes
Check out The Daily Edition throughout the week for your news updates.
~GabyS is reading Golden Globes 2016
GET FLIPBOARD ON:
iOS / ANDROID / WINDOWS / WEB
FOLLOW US ON:
FLIPBOARD / TWITTER / INSTAGRAM / FACEBOOK / GOOGLE+ / TUMBLR / YOUTUBE / SOUNDCLOUD / PINTEREST / MEDIUM