5 Topics for Obama's Final State of the Union
Gabriella Schwarz / January 11, 2016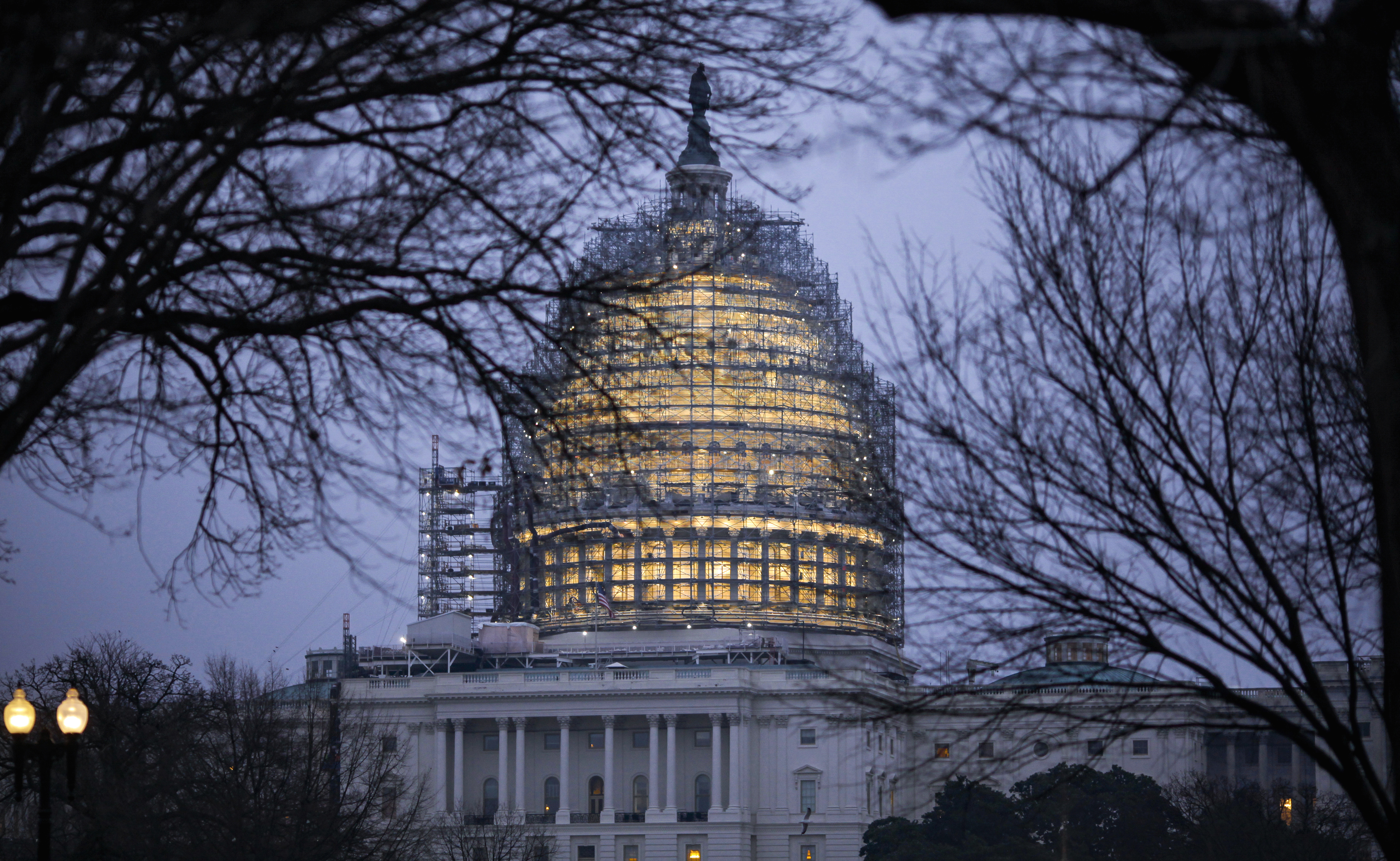 President Barack Obama will walk into the House chamber Tuesday to deliver his final State of the Union address, surrounded by members of Congress, Supreme Court justices, members of his cabinet and guests. The constitutionally mandated message typically assesses the current state of U.S. affairs and lays out the president's proposals for the coming year.
Previous State of the Union addresses have called for the freedom of slaves, kicked off major events (like the Gold Rush), and made the case for war. A president's power of persuasion typically wanes in his final years in office when the electorate turns its focus to the next presidential election, but Obama will use this year's speech to "think beyond the next election," said Denis McDonough, his chief of staff.
"You'll hear him talk about every American having a shot in this changing economy. You'll hear him talk about using all the elements of our national power to protect and grow the influence of this country," McDonough said. "You'll hear the president talk about making sure that every American has a chance to influence this democracy. Not the select few, not the millionaires and the billionaires, but every American."
Get ready for the president's address on January 12 with these Flipboard topics.
Barack Obama: As the president enters his final year in office, look at his most recent actions and get a preview of what's to come.
U.S. Congress: Obama's relationship with Capitol Hill has been difficult. See how he addresses members in their house Tuesday, especially considering he'll need them to pass much of his agenda in 2016.
Terrorism: The rise of ISIS and other terror groups is top of mind for Americans. Follow the developments and see how the president tackles the growing threats to the country.
Gun control: Obama recently unveiled executive actions around guns, after years of inaction on the issue in Washington. Follow the gun debate around the country.
Economy: The economy has improved over the last few years as the Obama administration has worked to recover from the recession. But the president will likely address areas of the economy he has said are still in need, including wages.
~GabyS is reading Go "Inside Politics"
GET FLIPBOARD ON:
iOS / ANDROID / WINDOWS / WEB
FOLLOW US ON:
FLIPBOARD / TWITTER / INSTAGRAM / FACEBOOK / GOOGLE+ / TUMBLR / YOUTUBE / SOUNDCLOUD / PINTEREST / MEDIUM