Flipboard Readers Are Ready-to-Purchase
Business Blog / December 9, 2015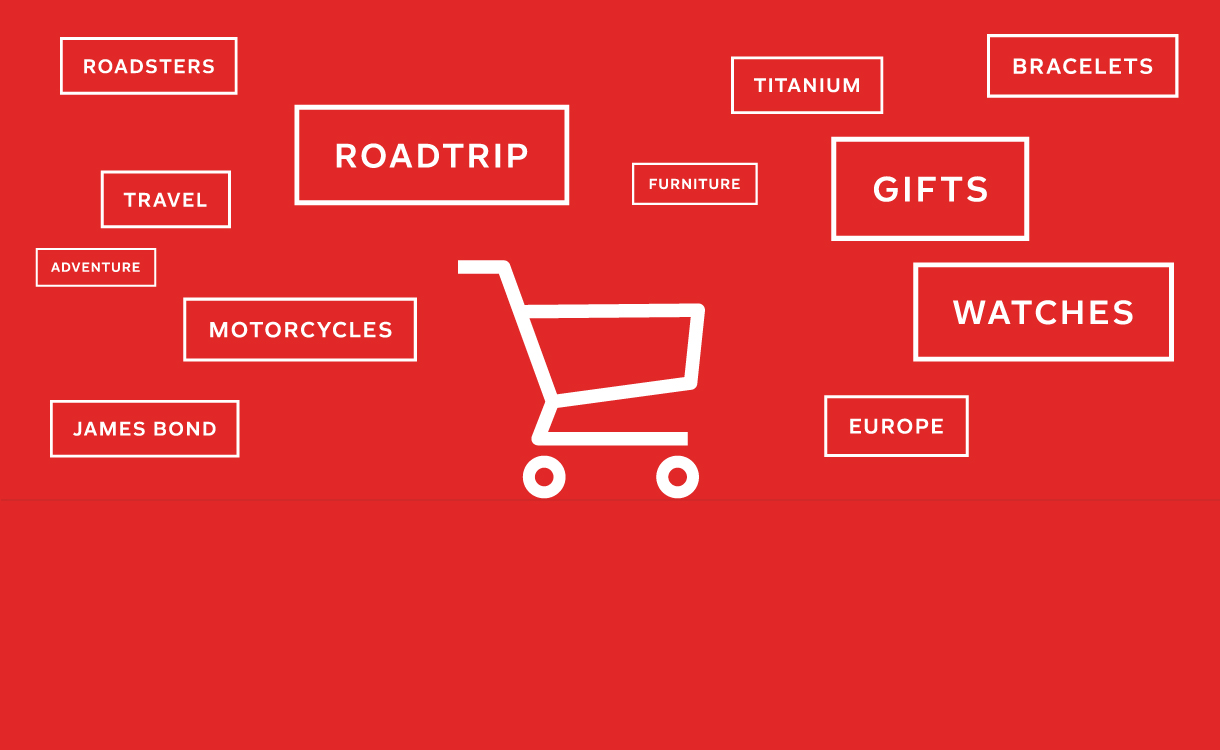 Flipboard is the best place to follow your interests and passions. Readers have the opportunity to explore incredibly relevant content—across more than 34,000 topics—from the world's best publishers. They can then share and curate content that they're most passionate about.
But, Flipboard readers don't just engage with content; they are more apt to buy products associated with their interests too.  To determine this, Flipboard partnered with Datalogix to profile its audience. According to Datalogix, Flipboard Interest sections attract 1.5 to 2.5x more readers that buy or have intent to buy products related to those interests than average national audiences. Take the topic of Auto for example. Readers of Flipboard's Auto topic—as well as related topics like Luxury and Innovation—are nearly 2x more likely to be in market for foreign luxury cars than average national audiences.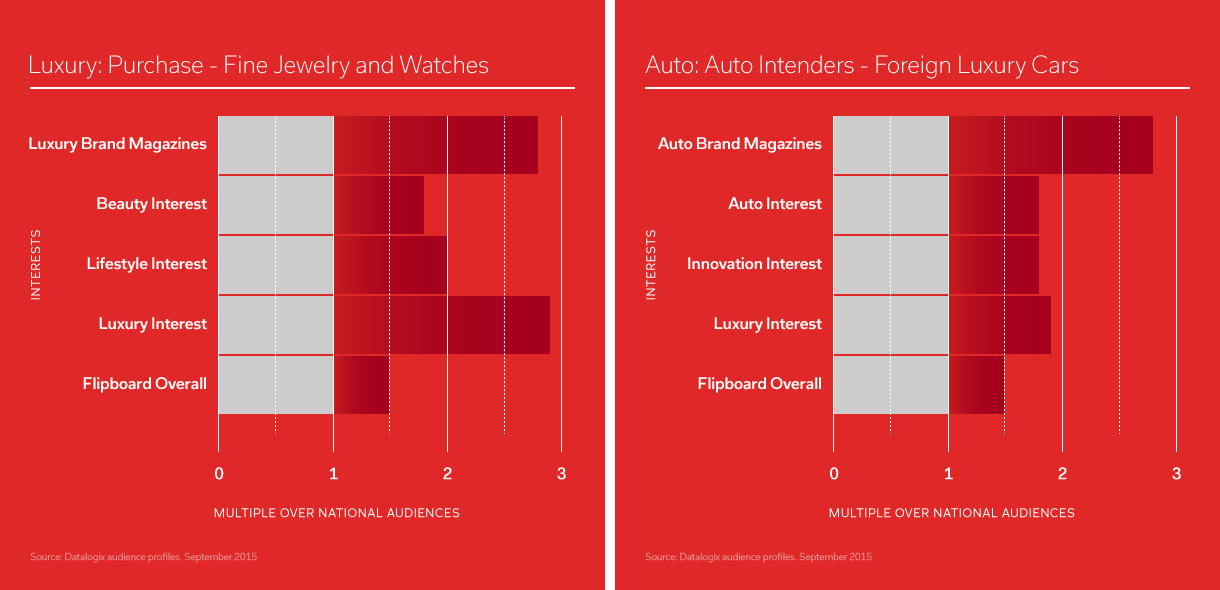 And it is not just topics on Flipboard that provide a contextually rich environment for brands: Brand Magazines on Flipboard provide these benefits too.
Today, 100 leading brands—including Disney, Intel, Merrill Lynch, and Target—create content hubs in the form of Brand Magazines on Flipboard. Not only do these Brand Magazines attract interested readers, but a high concentration of consumers that purchase products related to the brand. In fact, audiences within the 30+ Flipboard brand magazines profiled by Datalogix – and across diverse categories such as auto, beauty, CPG, financial services, luxury and travel – are 2-3x more likely to purchase or have intent to purchase related products relative to national audiences—even more than readers engaged in Flipboard topics.
Flipboard is the platform where readers engage with their interests and passions. Brands can engage consumers in contextually relevant topics and brand magazines of their own making—and reach readers that want to purchase related products.
For brands, this dual benefit is hard to beat.
@dwigder is reading I 'Flipping' Love Science
GET FLIPBOARD ON:
iOS / ANDROID / WINDOWS / WEB
FOLLOW US ON:
FLIPBOARD / TWITTER / INSTAGRAM / FACEBOOK / GOOGLE+ / TUMBLR / YOUTUBE / SOUNDCLOUD / PINTEREST / MEDIUM