6 Cool Travel Bloggers Enhance Travelers' Gift of Flipboard
MagMaker / December 21, 2015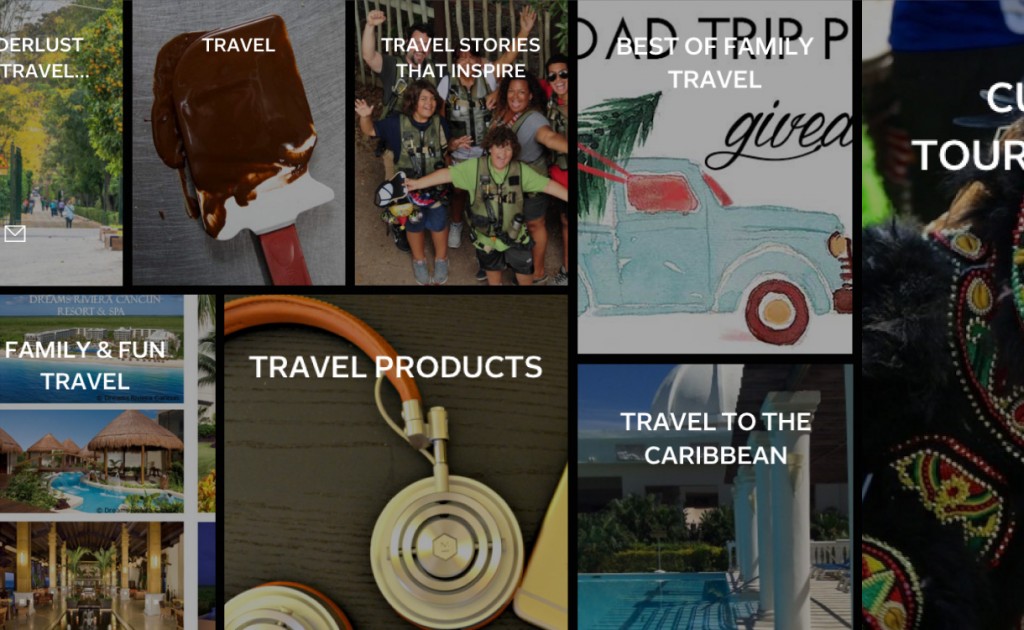 We've already talked in a previous post about how the Gift of Flipboard for Travelers—packed with content from trusted guides like National Geographic, topics like travel deals and hotels and travel sites like Skift and Overland Journal—makes the perfect gift for anyone whose wanderlust keeps them on the go.
This gift has recently been updated with magazines curated by six cool travel bloggers:
1) Katja Presnal is the owner and founder of the Skimbaco lifestyle brand and the editor-in-chief of the online Skimbaco Lifestyle magazine. Her magazines share ideas and inspiration for living a "globally inspired" lifestyle and covers topics like home, travel, fashion, family and food, all with a focus on "living a lifestyle where less is more" but that still makes room for making big plans about the future. With 23 Flipboard Magazines, best to just go start browsing her flips.
2) Dr. Cacinda Maloney is a travel writer and the creator of PointsandTravel.com, a repository of content about adventurous destinations and what she calls "value luxury" travel. She's traveled every six weeks for more than 20 years, and her love of exploring the globe has taken her to Machu Picchu; she's zip-lined through a rainforest in Mexico; rappelled a 100-foot waterfall in Costa Rica; kayaked in the Galapagos; and much more. Her magazines include The Best of Family Travel, Favorite Places in the World and Train Travel.
3) Andrea Fellman (the editor-in-chief and creator of SavvySassyMoms.com and wanderlustliving.com) and her family moved from Los Angeles to Costa Rica in 2013 to pursue a dream of living abroad. She chronicles her journey at WanderLustLiving.com, while over at SavvySassyMoms.com, she shares her knowledge of the children's industry with other moms on the hunt for great buys and stylish threads for their little ones. Her Family Travel magazine contains everything from tips on how to plan holiday travel to a family ski and snowboard guide, plus lots more.
4) Carol Cain is the creator and voice of GirlGoneTravel.com. Her goal is to see the world and inspire others to travel, taste and live life to the fullest. Her mags include Travel, a roundup of some of Carol's favorite travel stories, some from her own site and elsewhere; For Wine Lovers; Hotels Around the World; Nature Photography and Travel Photography.
5) Her career has included a hectic life on Wall Street as a bond broker and day trader, but today Tawanna B. Smith is the editor and creator of MomsGuideToTravel. Her Flipboard Magazines include Viva La Mexico; In Love with London and The Rainforest of Costa Rica.
6) Beth Blecherman is the editor and creator of the tech and lifestyle blog TechMama.com. She curates all things tech, social media, business, education technology, design, healthy lifestyle tips—and like everyone else on this list, she loves to travel. Add Family Fun travel to your reading list.
Get the Gift of Flipboard Travelers' edition to get a taste of these bloggers' magazines, as well as essential info about the industry, dream destinations, tips and more.
GET FLIPBOARD ON:
FOLLOW US ON:
FLIPBOARD / TWITTER / INSTAGRAM / FACEBOOK / GOOGLE+ /TUMBLR /YOUTUBE / SOUNDCLOUD / PINTEREST / MEDIUM