5 Topics for…Democratic Debate No. 3
Gabriella Schwarz / December 18, 2015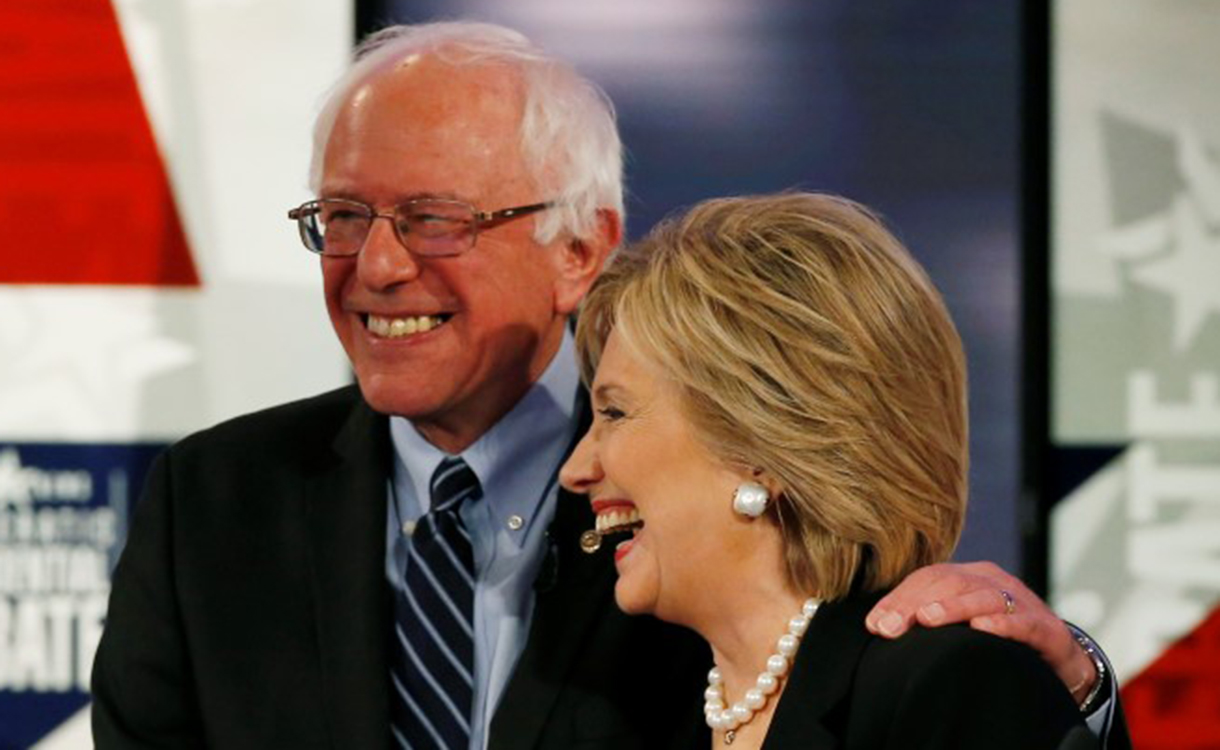 The three Democratic presidential candidates will meet for their third debate Saturday night in the first-in-the-nation primary state of New Hampshire. Former Secretary of State Hillary Clinton is currently leading the polls nationally, but Sen. Bernie Sanders is proving a fierce competitor in the Granite State, known for its independently minded voters. A polling average shows Sanders besting Clinton 45.4 percent to 43.9 percent. Former Maryland Gov. Martin O'Malley registers at 3.2 percent of the vote in the state.
Though Clinton is running in a currently tight race in New Hampshire, a state she won against then-Sen. Barack Obama in 2008, her fiercest criticism has come from the Republican presidential candidates, many of whom attacked her policies at this week's debate. She also lashed out against current GOP frontrunner Donald Trump, who she said is turning his back on American ideals.
Within the Democratic field, Sanders has taken Clinton on over her relationship with Wall Street and O'Malley has cast her immigration policies as "worn out." On Friday, the Sanders campaign threatened to sue the Democratic National Committee for suspending its access to the national voter database, after the campaign admitted it inappropriately reviewed Clinton's campaign data.
See how these divisions play out on the New Hampshire debate stage Saturday with these topics.
Hillary Clinton: Clinton's frontrunner status ensures she will be at the center of the debate Saturday. Follow how she responds.
Bernie Sanders: Sanders has gained support by mainly focusing on the economy and wages. Find out how those issues impact the discussion Saturday.
Martin O'Malley: O'Malley has failed to gain traction, despite his status as a popular former governor. Will he break through in this debate?
Immigration: Immigration has been a consistent theme on the campaign trail. Recently, that discussion has focused on the fight against terrorism in particular.
ISIS: Issues of terrorism and national security top the list of voter concerns. Learn more about the candidate's proposals.
Check out Election Central to dig deep on all of the candidates and issues ahead of Election Day.
~GabyS is reading CNN Politics: 2016 On Tap
GET FLIPBOARD ON:
iOS / ANDROID / WINDOWS / WEB
FOLLOW US ON:
FLIPBOARD / TWITTER / INSTAGRAM / FACEBOOK / GOOGLE+ / TUMBLR / YOUTUBE / SOUNDCLOUD / PINTEREST / MEDIUM