How One Principal Uses Flipboard to Rally Teachers and Parents
Educators / January 8, 2016
Sandra Menxueiro, principal at Farias Early Childhood Center in Houston, sometimes feels like the pressures of motherhood and the administrative tasks at her elementary school crowd out the time she wants to spend on things like sharpening her skills and stockpiling the reading material and other professional resources she believes are important to share with teachers.
Her solution for managing the demands on her time and information overload? Tools like Flipboard, which she relies on to keep her teachers up to speed and to connect her classrooms, as well families of students who want to keep tabs on what their children are learning.
An inveterate tweeter, she's also a big fan of the short-form social network which she uses, among other things, to host Twitter chats with her teachers. But partly because of the service's miss-it-and-it's-gone ephemerality, she gravitated to Flipboard after being shown at a conference in Boston how creating magazines and flipping content into them could let her use Flipboard as a shareable repository of content for herself and her teachers.
Her Flipboard Magazines include the Farias Parent Digest, which is curated by a group of educators at the school and includes content like photos from classrooms. Recent articles flipped into the magazine included pieces from The New York Times about reading aloud to children from birth and about the lost art of handwriting. Meanwhile, her Farias Faculty Digest includes articles used as reference material that her staff is asked to read before their meeting each Wednesday.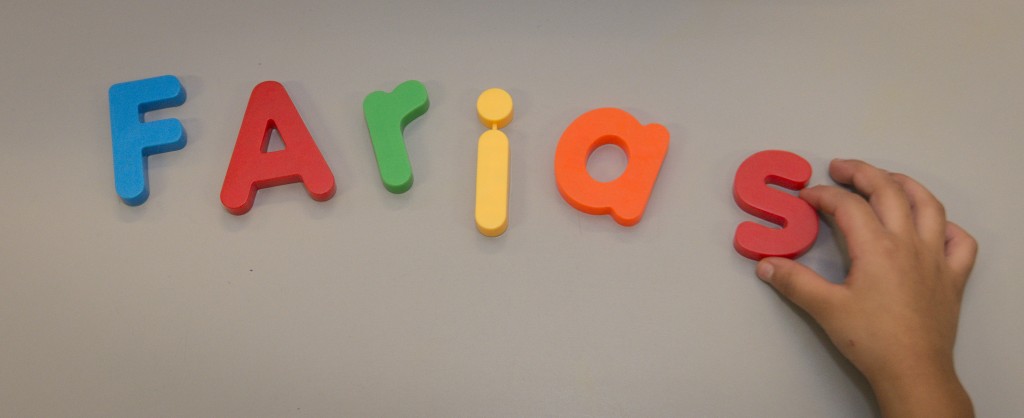 "Sometimes you try to find resources online, and as a principal it's so hard and time-consuming," Menxueiro said. "It's just so easy for me to use the platform and on the iPad for my teachers to read. Twitter is very good. You can share and learn, but then how do you keep all these resources and things you're learning in one place? I have a busy life. Two kiddos. Between soccer practice and changing diapers, I'm doing that. And I'm trying to really move my teachers to the digital world. My teachers always tell me I'm a pusher. I'm like, well, you need to learn!"
Menxueiro has been an educator for over 16 years at the same district in Houston. These days, her job involves everything from walking the classrooms to administration to coaching teachers. While she says her school is not in a particularly wealthy neighborhood, smartphones are nevertheless ubiquitous—something she and the rest of the school capitalize on by promoting the use of tools like Flipboard.
The teaching profession continues to be in the throes of a veritable revolution, propelled forward by the ubiquity of knowledge, the connectedness of students and the prevalence of mobile devices. At the same time, Menxueiro is all too aware that some of the hardest to solve, most demanding aspects of the job endure.
That's why she's always on the hunt for not just articles to curate, but—mindful that parents are just a few taps away on a smartphone—pictures and videos of students she can include in her Flipboard collections. Anything to bridge the physical spaces between her teachers and the families of her students. (Parents have already signed release forms, so they know ahead of time their child might be photographed and included in materials like this.)
"These are their babies," Menxueiro said. "Imagine if you had a child and this teacher is posting resources and pictures of your child doing these great things at school. Wouldn't you follow that teacher, too?"
~Andy Meek is reading Technologizer
GET FLIPBOARD ON:
FOLLOW US ON:
FLIPBOARD / TWITTER / INSTAGRAM / FACEBOOK / GOOGLE+ /TUMBLR /YOUTUBE / SOUNDCLOUD / PINTEREST / MEDIUM