Content Marketing Conversations: First Round Capital Review's Camille Ricketts
Business Blog / December 2, 2015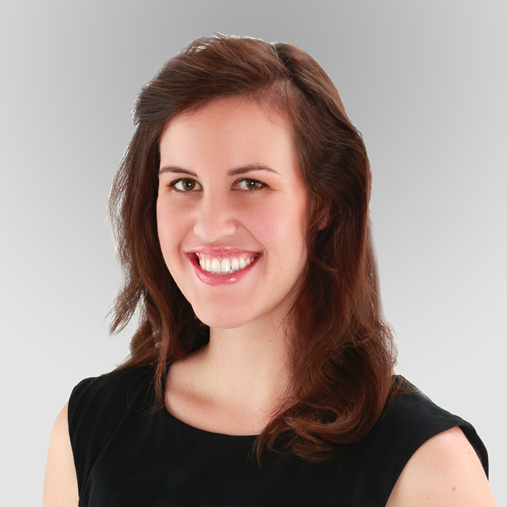 Camille Ricketts is the head of content and marketing at First Round Capital and the editor of the esteemed First Round Review, a publication that thinks big about content marketing. Crucially, the Review doesn't just cover what's happening at First Round's own companies; it writes about important entrepreneurs and what they can teach others. The posts are long (between 2,000 and 5,000 words) and, because they're offering authentic information from experts, they're also widely read and shared—the average article is shared 2,000 times and the site gets 480,000 page views per month.
This is no accident. Ricketts has thought long and hard about the Review's content strategy and aims to produce stories that deliver value to everyone involved—the people being written about as well as the story's readers.
Ricketts used to be on the other side of the content-creation table, reporting on ideas instead of showcasing them. She was the editor in chief of the Stanford Daily when she went to school there and then was a reporter for publications VentureBeat and the Wall Street Journal. As a reporter, she felt a disconnect between the cutthroat nature of getting scoops and her desire to produce feel-good content that she could take more time to develop. She honed her content marketing chops at Tesla and Kiva before going to First Round two years ago.
In our second Content Marketing Conversation, Ricketts shares her perspective on the value of content marketing and the secrets to the First Round Review's success.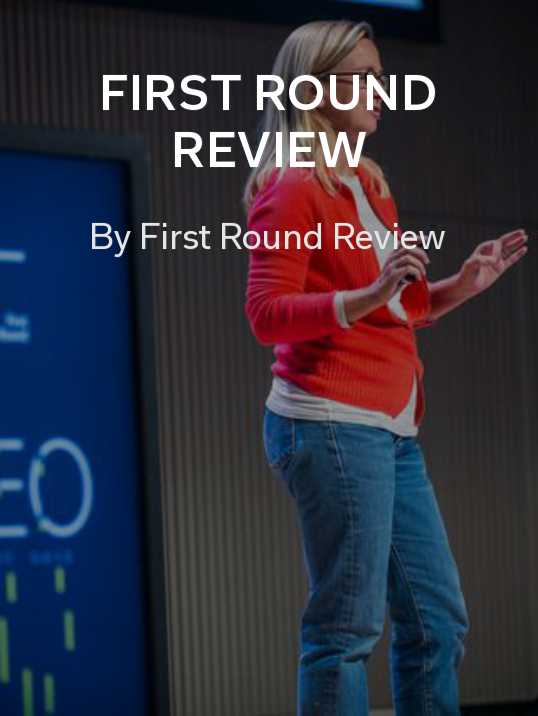 What's the ultimate goal of your content-marketing activities?
Brand identity. One thing we're really wanting to make clear is that we're a benevolent actor in the ecosystem, and when we feature content, it's not just to promote our portfolio companies. We just want to champion the most brilliant people that we come across and make their advice available. We just want to be a resource.
The other thing is we're constantly looking for those brilliant entrepreneurs who want to work with us. And that's a whole thing where you need to expose yourself to as many people and see who raises their hand in a lot of ways. The more eyeballs on our content, the more people who will come to us and ask to work with us, and the more we'll get to choose the very best of those.
What's the difference in the style of writing when you're a reporter versus a content marketer?
I could talk for a long time how noble and incredible the profession of being a reporter is. But I never liked reporting at someone's expense. What content marketing allows me to do is to produce work that everybody involved feels excited about. Whenever I write something, I'm engaging the source as my partner in producing this piece of content, and that means they get to see what I'm planning to put out before it actually is public. I think they end up being a lot more forthcoming, and since it's very education-oriented and for a good cause, I think people share a lot more in terms of their personal anecdotes, their vulnerability, areas of weakness that might be teachable moments for others. And that's allowed me to learn a lot, personally. I personally think I've learned more as a content marketer than as a journalist.
How do you keep it fresh without resorting to rote formats like lists and headlines that seem optimized for fast lessons and 'hacks'?
It's not so much that I'm resisting doing that as that I had to put a stake in the ground and choose actively to not do that, even though it's a proven tactic. It works. Listicles are amazingly popular. Buzzfeed has proved it. A lot of my job is just seeing that phenomenon and being like, "I'm going to do this other thing and see what works."
One thing we've done to differentiate ourselves is focus on long-form content. Because so much of the writing out there is very snackable and short-format, we were thinking how can we set ourselves apart in this noisy ecosystem. We thought, we'll write longer and be much more granular and tactical so that everything we publish is somehow actionable and can probably be used by the person that day or the next day. That's the bar we've set for ourselves.
Once you hit publish, how do you think about distributing it?
That's something that I guess I've learned on the job. Before I really gave it a lot of thought, we were just publishing on our platform, which is on the First Round website, and also had an email newsletter that's paired with it so whenever we publish, that triggers an email to go out with the story featured front and center to our subscriber list. Those were the things we were doing, to start.
Then we started organically getting requests from other publications to syndicate our content. I heard from Fast Company and Inc. That was really validating and gave me what I needed to go pitch the same kind of deal to Quartz and Business Insider. Syndication has driven a ton of traffic for us; the key being they get to use an article but in most cases abridge it and have a link that says if you want to read the full original, go back to First Round. That's helped introduce people who would never have been exposed to us before. Social media's also been really critical. As a source of social proof, we break down how many times it's been shared on each channel. Now our average article is shared 2,000 times.
Which social channels do you invest in?
That's one thing I'd really urge a lot of content marketers to look at: where they're having the most success. Instead of trying to make that happen elsewhere, just double down and almost get rid of the other choices. We saw success on Twitter and LinkedIn early on, and now LinkedIn has even surpassed our engagement on Twitter. A lot of people were saying why don't you have Pinterest and a bunch of these other channels—really, it's just a focus thing.
What's the most fun you've had writing a piece?
Great question. I've had a lot of really good experiences. The one that stands out to me most is there's a designer and entrepreneur in San Francisco named Elle Luna. She was involved in the Uber mobile app and a few other projects that people know, and then she decided to quit her life and go dye textiles in Bali because she wasn't doing exactly what she felt like she had to be doing in her life at the moment. And so she came back and had this experience she really wanted to put into words, and we ended up meeting several times in the kitchen of her studio to talk through how she might organize this kind of story. It ended up running on First Round and on Medium, and it ended up becoming a book, actually.
Your operation seems really sophisticated, but how would you advise other content marketers to maintain credibility?
The first is that instead of our content coming from the company or even a content marketer at the company, we interview people who are known, proven experts at whatever it is that they're doing, and we write the articles in such a way, without bylines, that it feels like that person is speaking to you. So that's one thing—we feel like we're borrowing credibility.
The second thing is that we never have a very big bold (call to action) attached to any of our content. I've seen so many startups write a short blog post and then write at the bottom, "Do you have any of these problems? If so, you you should click here and get into our signup flow." People aren't going to share something that feels like an advertisement. You have to trust the halo effect of putting out something quality.
You can read and follow First Round Review on Flipboard: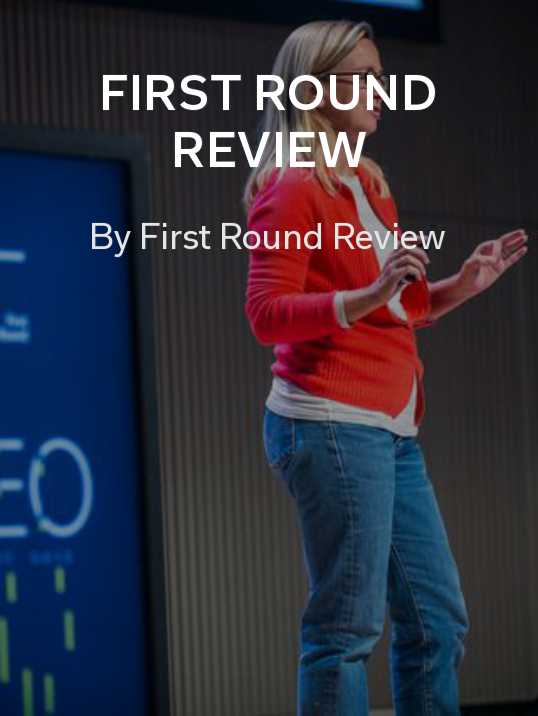 ~MiaQ with Andy Meek
GET FLIPBOARD ON:
FOLLOW US ON:
FLIPBOARD / TWITTER / INSTAGRAM / FACEBOOK / GOOGLE+ /TUMBLR /YOUTUBE / SOUNDCLOUD / PINTEREST / MEDIUM